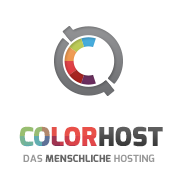 If you are searching for both a professional and high quality VPS, but also care about fair pricing, Colorhost.de is the right choice for you. You get to choose between
"
KVM
" and "
OpenVZ
" virtual servers. For each type of server we offer 8 different packages divided by either small or large hardware. This ensures that you will find the perfect matching virtual server for your desired use.
We are trying to give to you the best experience possible with our VPS.
This time we have 2 exclusive coupons!
A
10% discount code
usable for all our KVM packages:
GIVEMETEN
A
20% discount code
usable for all our OpenVZ packages:
GIVEMETWENTY
To achieve this aim our Service & Support include:
5 TB Traffic at Small Packages
10 TB Traffic at Large Packages
4 vCPUs at Small Packages
8 vCPUs at Large Packages
over 30 different OS-Templates available
TUN/TAP Device
iPhone/Android App for VPS control
24/7/365 Availability for you
Daily Backups (OpenVZ)
Reactiontime: ø < 15 Minutes
Monitoring
16 Different Packages
Test IP: 62.113.200.2
OpenVZ Overview: colorhost.de/en/server/vserver/
KVM Overview: colorhost.de/en/server/vserver/kvm/
KVM Small Red
OpenVZ Small Red
Additional links
A high-quality service requires high demands towards technology and personnel. In order to provide a top-level service we use first-class branded hardware by Supermicro.
All our servers are located in the ISO 9001:2008 certificated Global Switch Datacenter (Frankfurt a.M.) which has been rated Tier III+.
High Quality Dedicated Servers for Discerning Customers
Our dedicated servers are perfectly suited for beginners as well as advanced users and business customers.